Eco Yoga Mats & Accessories
Eco Yoga mats designed for you
Yoga Accessories
Because there is more than a yoga mat.
I cannot imagine myself practicing with another mat. I've got a few ones and I use them daily and still looking like the first day! Highly recommended! 🙂
Itsallaboutfindingbalance fdzponce
2022-09-07
Llevo ya 2 años practicando con estas esterillas y solo puedo decir cosas buenas. Su tacto aterciopelado hace que resulte muy fácil deslizar sobre ellas pero también tienen muy buen agarre. Además todos los diseños que tienen son preciosos. Siempre que mía amigas me preguntan por mats, les recomiendo esta marca 🙂
sara juan lopez
2022-09-07
Para mi los mejores mats para practicar, tanto las travel, como las de 5 mm y las antideslizantes. Hay una esterilla para cada tipo de práctica!
Las mejores esterillas sin duda. Perfectas para la práctica de yoga y sobre todo de Navakarana. Súper resistentes al sudor, de muy buena calidad, antideslizantes y con un tacto muy gustoso. Las recomiendo 100% 🤍
Fantàstics tots els productes per practicar ioga
We do our best to keep our ecological footprint as small as possible!
We constantly thrive to take into account our impact on Mother Nature and strive for conscious designs, products, and shipment methods. Using materials like vegan suede, artificial leather and natural recyclable cork help us create a low-environmental impact.
We are always challenging ourselves and believe that by taking these small steps in the right direction, we will contribute to pushing forward these values on a bigger, global scale.
Check out our latest designs
Artist Collection​
RR-OM has launched the new mat design that is part of the Artist Collection. These prints are made exclusively by artists. For our first collection, we collaborate with designer (and yogi) Marina Guiu, from our local city of Barcelona.
Get 10% off on your first purchase!
Subscribe to our monthly newsletter to be informed of new arrivals, promotions and stock updates. Of course you can unsubscribe yourself any time and whenever you feel like! We hope to welcome you to the RR-OM family!
There are so many occasions where you can send a gift card to your loved ones. We all love making those closest to us feel special.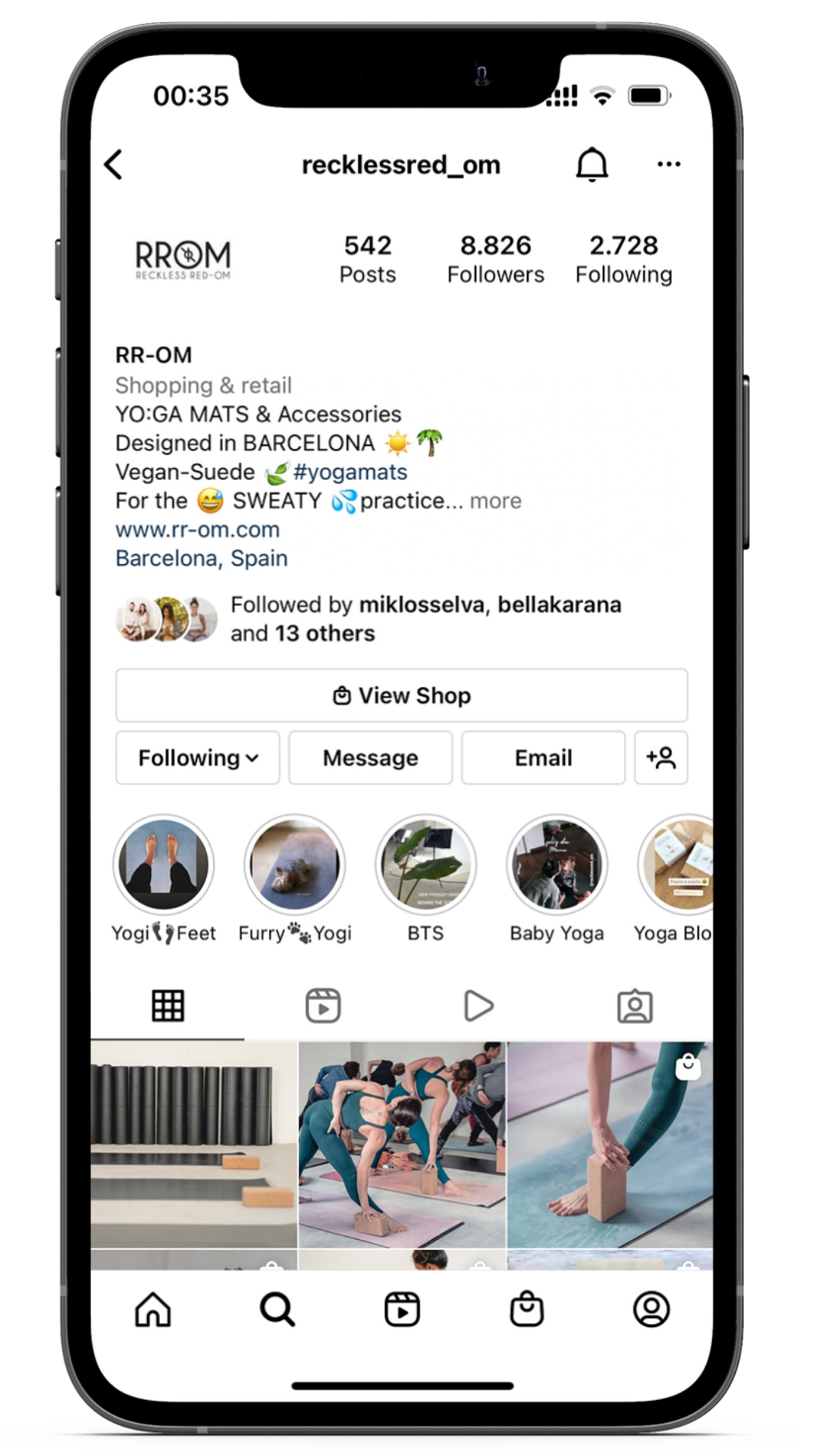 Follow us on Social Media
Quick question, are you following us on our socials? We are constantly sharing news on products and promotions through our social media, click on the links to stay connected!