Check out our latest designs
Artist Collection
RR-OM has launched the new mat design that is part of the Artist Collection. These prints are made exclusively by artists. For our first collection, we collaborate with designer (and yogi) Marina Guiu, from our local city of Barcelona.
Vegan Suede
Ecological, soft and luxurious
PU Collection
If you are looking for that sticky grip.
Accessories
Because there is more than a yoga mat.
Get 10% off on your first purchase!
Subscribe to our monthly newsletter to be informed of new arrivals, promotions and stock updates. Of course you can unsubscribe yourself any time and whenever you feel like! We hope to welcome you to the RR-OM family!
We do our best to keep our ecological footprint as small as possible!
We constantly thrive to take into account our impact on Mother Nature and strive for conscious designs, products, and shipment methods. Using materials like vegan suede, artificial leather and natural recyclable cork help us create a low-environmental impact.
We are always challenging ourselves and believe that by taking these small steps in the right direction, we will contribute to pushing forward these values on a bigger, global scale.
There are so many occasions where you can send a gift card to your loved ones. We all love making those closest to us feel special.
I've only had this travel mat for a couple of weeks now and I'm already obsessed with it! It's perfect for carrying around, going to the yoga studio and using on top of any other mat. It's extremely light, and the soft surface is perfect for smooth transitions. I would get it in all the colours if I could!
The fact that it had vegan suede catched my attention and then the color was amazing, I love nature and doing yoga in a mat that reminds me of it is fantastic. Plus I sweat quite fast in my practice and this type of mat gives me a perfect grip to stay in my positions. Ordering and shipping was very smooth as well so would not doubt to order again…. Already checking out the 1mm ones for my travel adventures.
Pitch black has such a good grip! Perfect for slow practice or inversions. Works also very well during warm summer month – you won't slip. Pitch black + RROM travel mat is the perfect combination. Easy to clean… I can certainly recommend this yoga mat.
Love my Pitch Black yoga mat! Amazing grip even for a sweaty practice and great for practising inversions. I also love using it with my RR-OM Travel Mat. Plus, delivery was super fast, I got it home just in a few days.
Sin duda, mi favorita. Un diseño impecable, con una textura muy agradable... Cuanto mas transpiras, mas adherencia proporcional
Best mats I ever tried!! The touch and soft handfeel during the practice is amazing, giving a perfect grip thanks to the vegan suede. Also the smooth color degrade gives me a peaceful sensation during all the practice. I'll definitely recommend it everyone!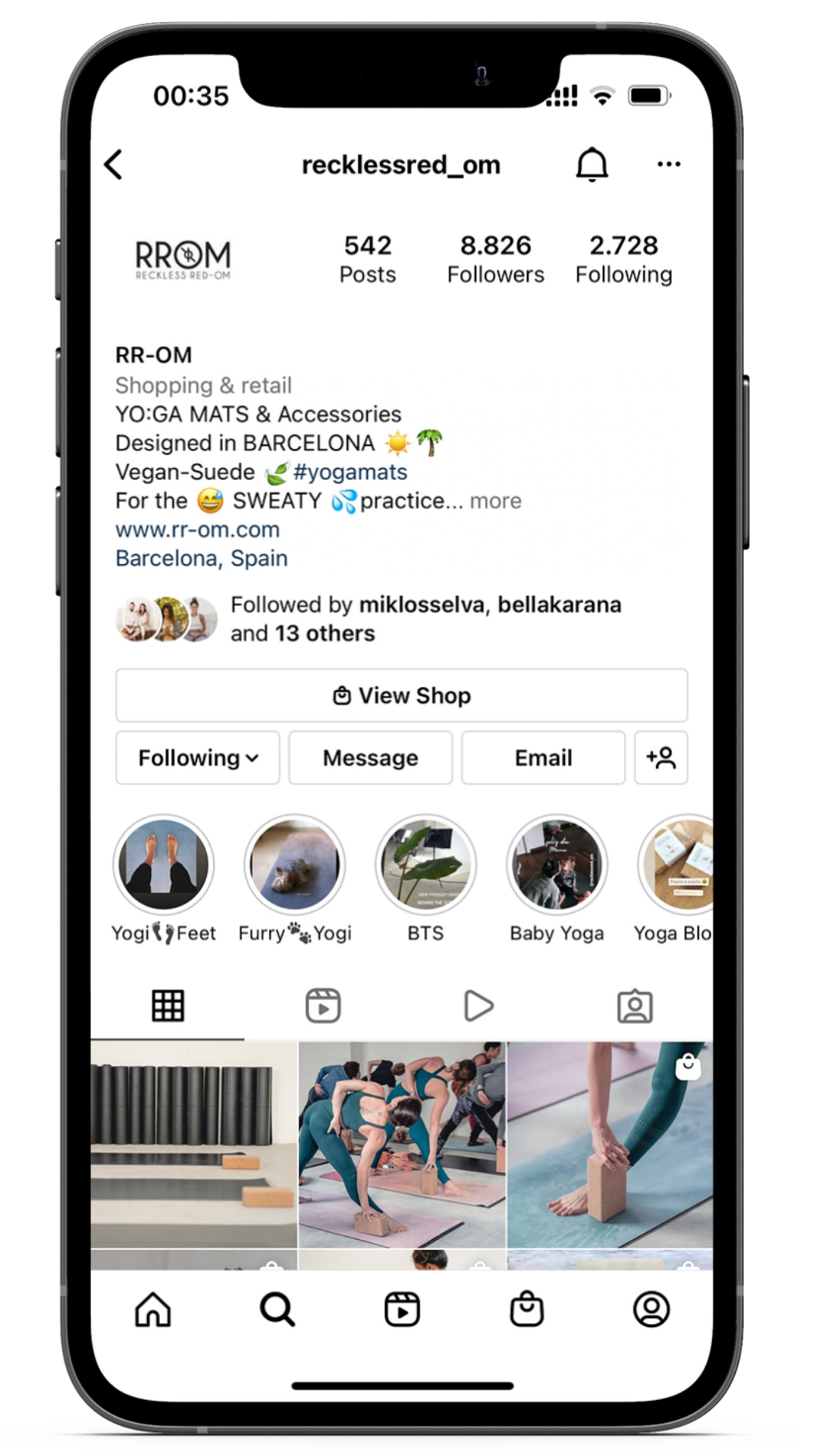 Follow us on Social Media
Quick question, are you following us on our socials? We are constantly sharing news on products and promotions through our social media, click on the links to stay connected!