RR-OM has launched the new mat designs of the Artist Collection. These prints are made exclusively by artists.
Do you want to be the next artist behind our designs for the RR-OM Artist Collection mats?
If you are an artist and want to be a part these collections, please let us know! Maybe you will be the one to create our next Artist Collection yoga mats!
Marina Guiu is an illustrator that works in the textile sector, providing well-renowned companies with stunningly beautiful prints.

We asked Marina to be the first artist to design a set of prints for the launch of the Artist Collection. We shared with her our vision and taste and let her get creative!
We wanted to share with you a bit of that creative process that we went through down at the RR-OM HQ, so we made a photoshoot and interview with Marina about her work for RR-OM.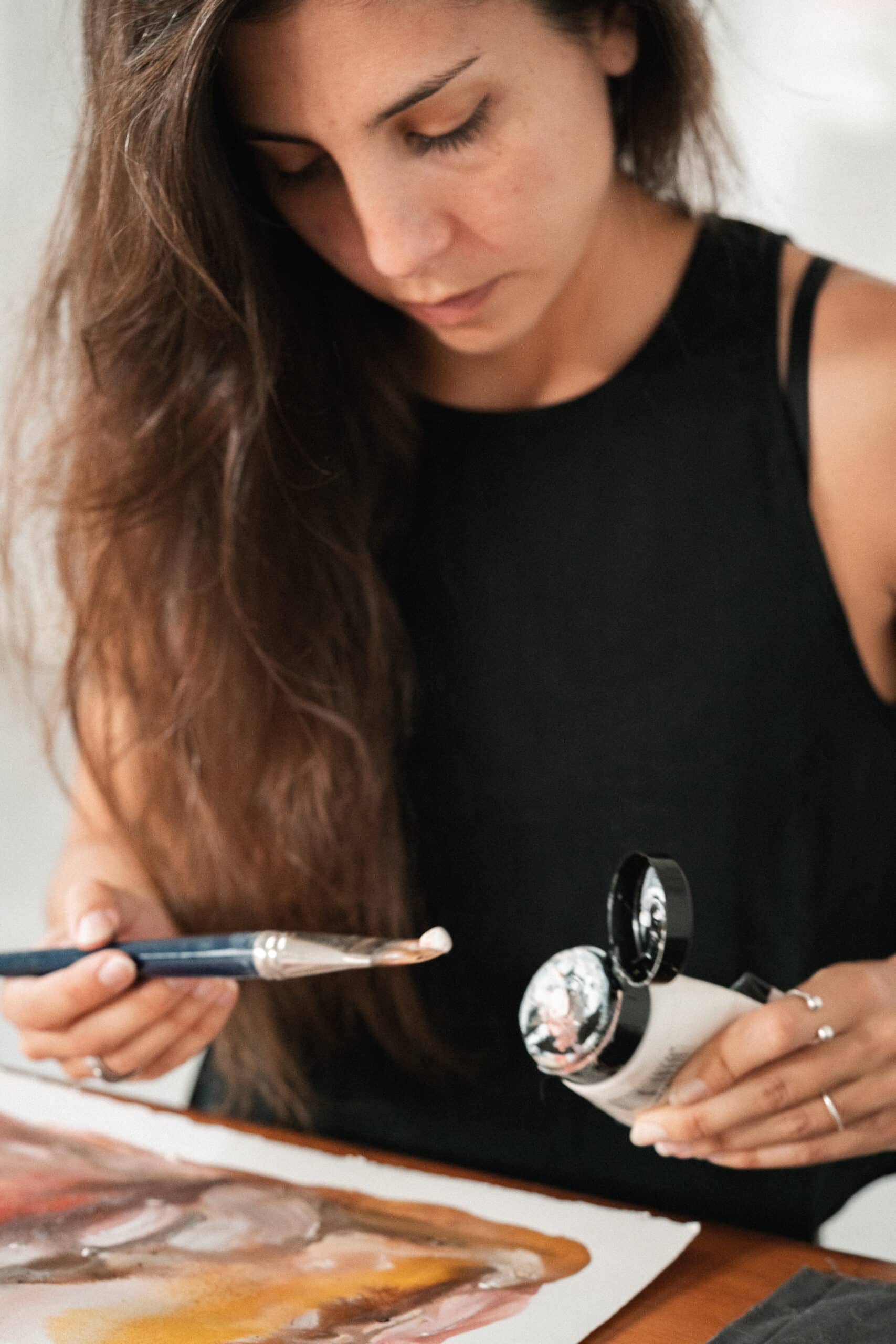 Marina, tell us a bit about your background. What made you choose to become an illustrator?
I have always drawn and painted, since I was very little, so I don't remember a specific moment in which I decided to dedicate myself to illustration, it was something natural, I began to study plastic arts, design, theatre, cinema… And little by little it became my job. I wouldn't know how to do anything else either, I guess that's why I dedicate myself to creation.
We are so happy to have you as our first Artist to launch this collection of mats.
The pleasure is mutual! Working with friends is always a pleasure, and as I said before, everything has been very organic and I am proud to be able to do this with you.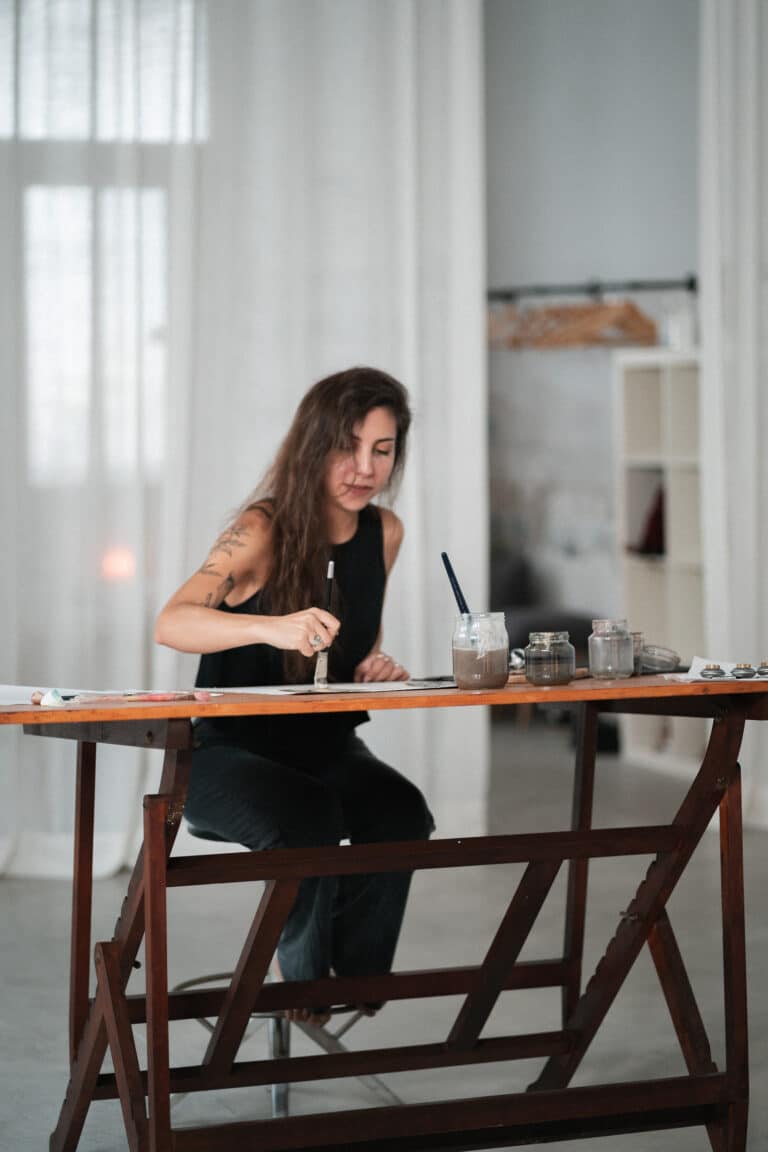 Tells us about the concept behind the prints that you have done with RR-OM?
As a person who practices yoga, if I thought of patterned mats, textures, harmonic palettes, organic shapes, nothing very repetitive and that bothered the eye and my practice came to mind. That's why I decided to make these pieces with a resemblance to the shapes and textures of rivers and the shapes of nature seen from the air. They have always transmitted a lot of peace to me and I think it is important to have that feeling during practice.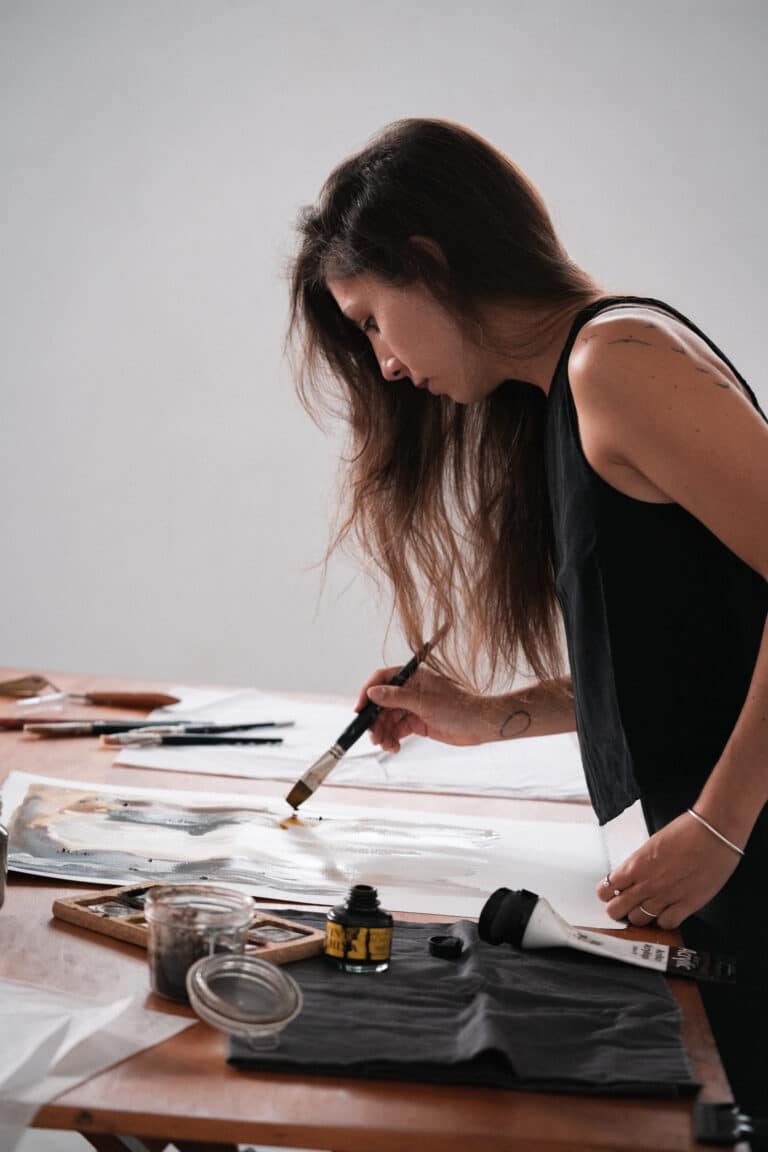 What is your Process for creating these art works?​
It is quite intuitive. Working with liquid inks and pigments requires not wanting a specific result, I personally really like seeing how the stain and the water are placed in their place, working with a certain inclination at times, seeing how the different materials act, adding thick paints to block water, etc. But yes, there is a previous study of the color and the feeling in general that I want to achieve. In this case, it was very important for me that the colors were natural, tan, earth, black, gray, to get closer to those aerial images of the earth.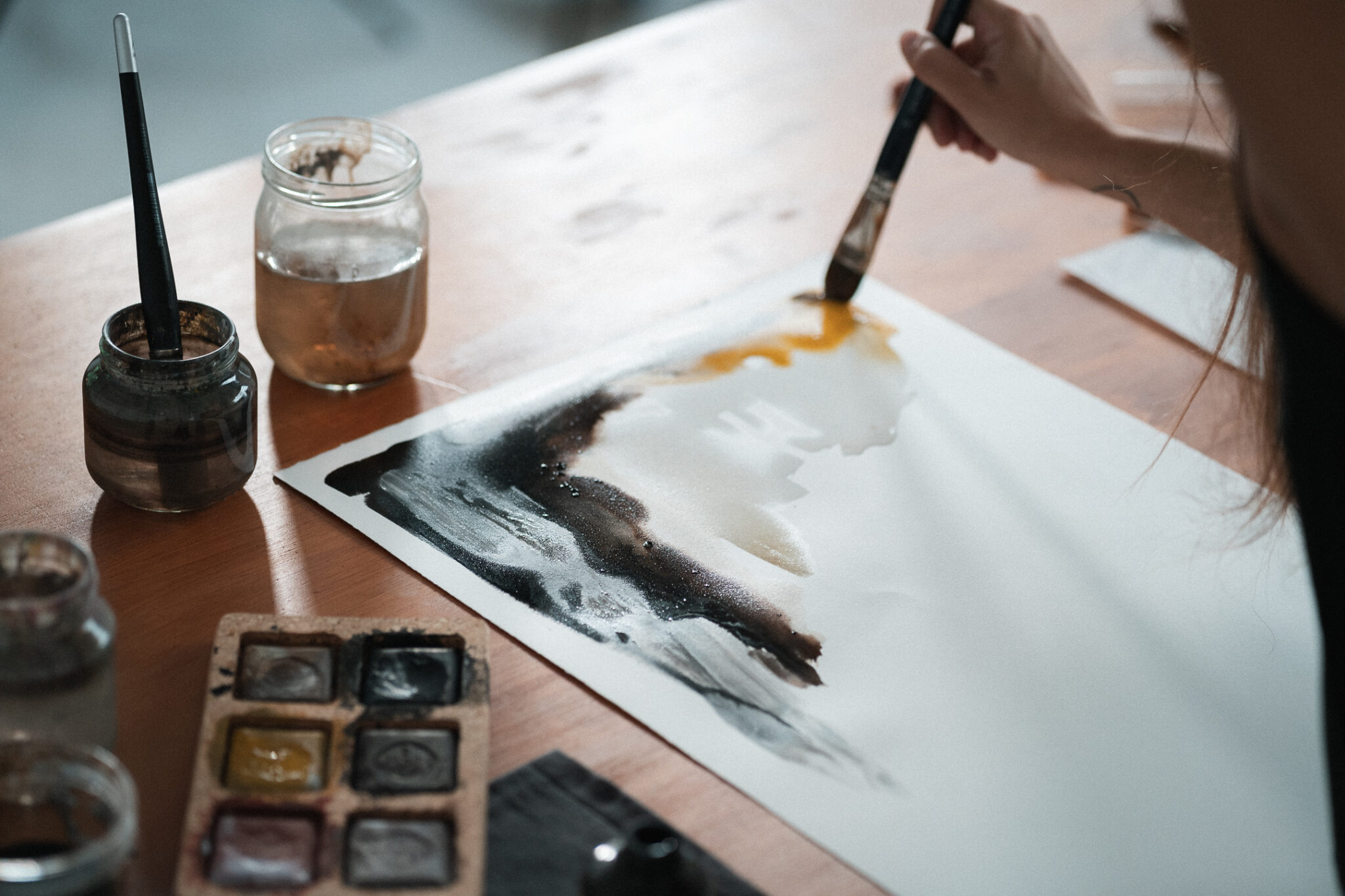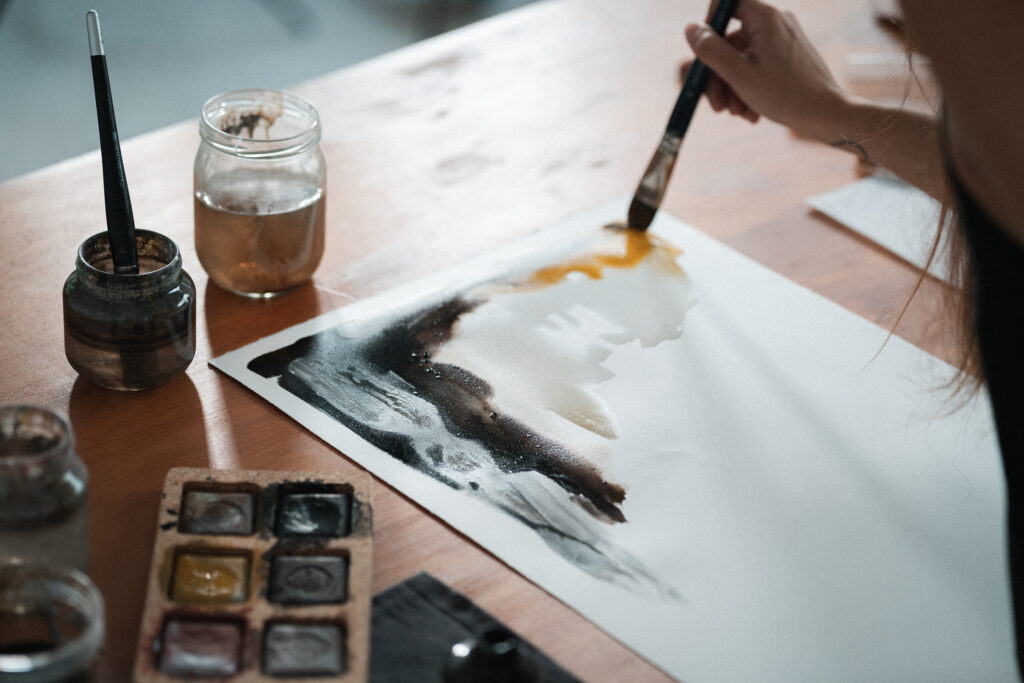 How did you feel after seeing them printed on the samples for the first time?
It is always very exciting to see my work on mediums other than paper and in this case it was very nice since the Reckless mats have been with me for quite some time, it is like carrying a piece of me, with me to yoga class.
What is it like practicing YOGA on these LIFE SIZE art pieces of yours?
I personally found it quite hypnotic. And of course, it is something very special to not only be able to watch, but practice yoga on top of one of your work.